Marble Fade Guide
Fire & Ice, Tricolor and more. Learn everything about Marble Fade patterns
---
CS:GO Marble Fade Guide 2023
Marble Fades can be very interesting because they have some characteristics that you can't find in other patterns. Marble Fades are one of the most expensive patterns available in CS:GO. Prices can range from 100$ – X000$. This has multiple reasons:
Many people like the different colors and patterns that Marble Fades can have. The Marble Fade skin was published in the Chroma Case (January 2015). The Spectrum Case brought the Marble Fade pattern to knives who weren't available for Marble Fade yet.
Marble Fades can have three different colors: gold/yellow, ice/blue & fire/red. Here's are some examples: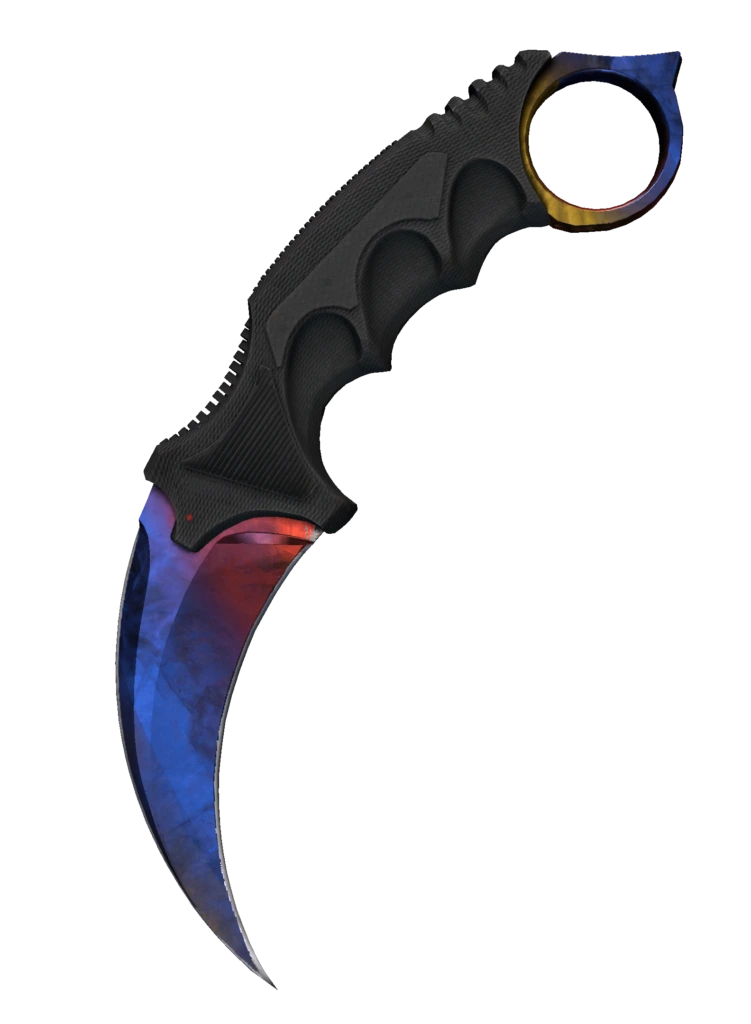 Fire & Ice
The most interesting part is the "Fire & Ice" guide. A Marble Fade is a Fire & Ice if it has only red and blue on its play side.
Fire & Ice patterns are not possible for all kind of knives, they are only possible for:
Karambit
Gut Knife
Bayonet
Flip Knife
And NOT POSSIBLE for:
Bowie Knife
Butterfly Knife
M9 Bayonet
Huntsman Knife
Falchion
Shadow Daggers
Fire & Ice's are divided into 10 different maxes (1st, which is best with most red – to 10th).

Here's a GIF with the first 50 patterns: GIF. To find out which pattern index belongs to which rank (1st max – 10th max – fake) you can use the table in Pixel's Marble Fade Guide. There are some extra information that can be very useful to learn more about Marble Fades. Check it out!
Eduard created a very informative Guide on YouTube about this topic:
History
The first Marble Fade Knives were published with the Chroma Case where also Dopplers come from. Here's a picture of all new knife finishes which were added there: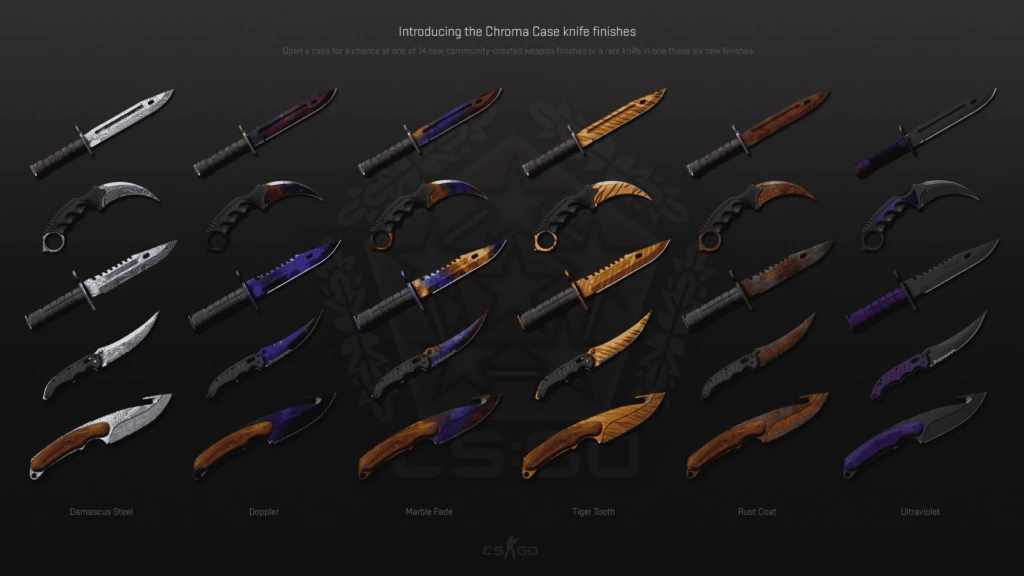 As you can see and already mentioned, these skins weren't available to all knives.
Later in 2017 Valve decided to add these finishes to all CS:GO knives available. Here's an image of all the new variations: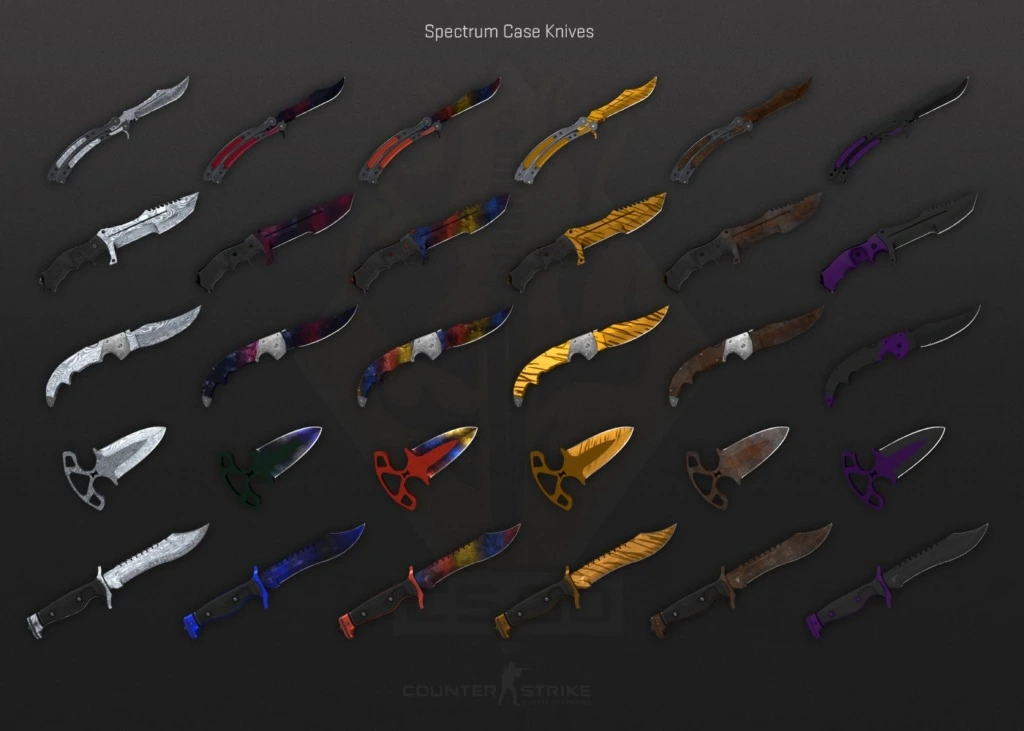 You are reading a guide about Marble Fade.