Fade Skin Guide
Karambit, Butterfly, M9, Falchion, ... Fade Skins Guide
---
CS:GO Fade Guide 2023
The Fade Skin is one of the community's favourite skins. It has bright colors on it: Purple (Blue), Pink (Red) and Yellow (Gold). The badest color to get on a fade knife is grey, your knife can't be a full fade, if you have grey color on it. You can get a fade from 80% up to 110% (Falchion Knife only). If you are interested in a full fade, those are worth around 110%-200% of the market price. A nice Full Fade has much blue on the top of the blade, depending on the knife. Some knives are full faded without having much blue on them, but they have much red on the blade (e.g. Butterfly knife). You don't know how a full fade looks like? Then this pictures might help you:
Huntsman Knife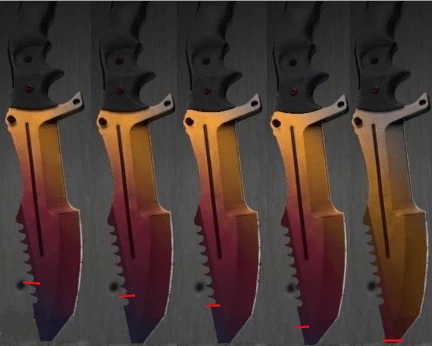 As you can see, the full fade Huntsman Knife has blue reaching from the top to the second tooth of the knife. On the 95% faded Huntsman it is only reaching to first tooth. It's one of the best Knifes for the Fade Skin, because it has a big blade and the fade colours will look very nice on it. If you think about buying a Huntsman Knife Fade, buy one with 90% Fade or more, 85% Fade or less looks really bad on the Huntsman Knife, because you will have lots of grey on it.
Butterfly Knife

The Butterfly Knife isn't the best Knife to get the Fade Skin on. It has a small blade and the Knife isn't very big. The 50/50 Fade, the Full-Fade and the Fullest-Fade still look nice on the Butterfly Knife, so if you think about buying one, get one of those three.
M9-Bayonet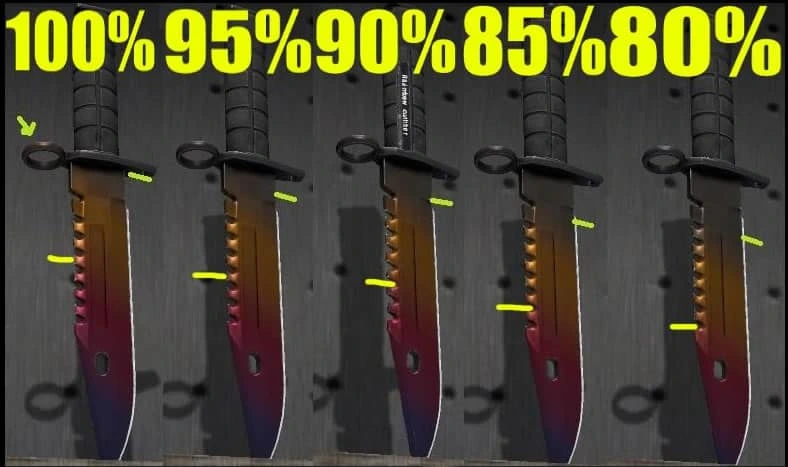 The M9-Bayonet is the best looking Fade Knife out there. It has a really big blade and the colours are looking great on it. If you think about buying a M9-Bayonet Fade, you should buy the Full-Fade. The M9-Bayonet Fade has no grey left on its blade if you get it in Full-Fade.
Falchion Knife

Gut Knife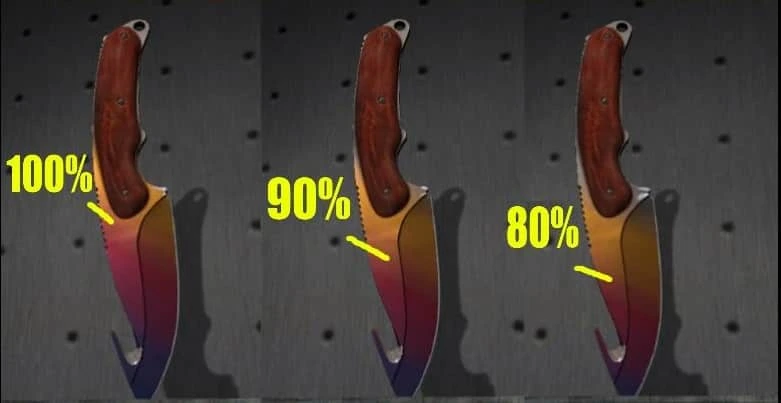 Flip Knife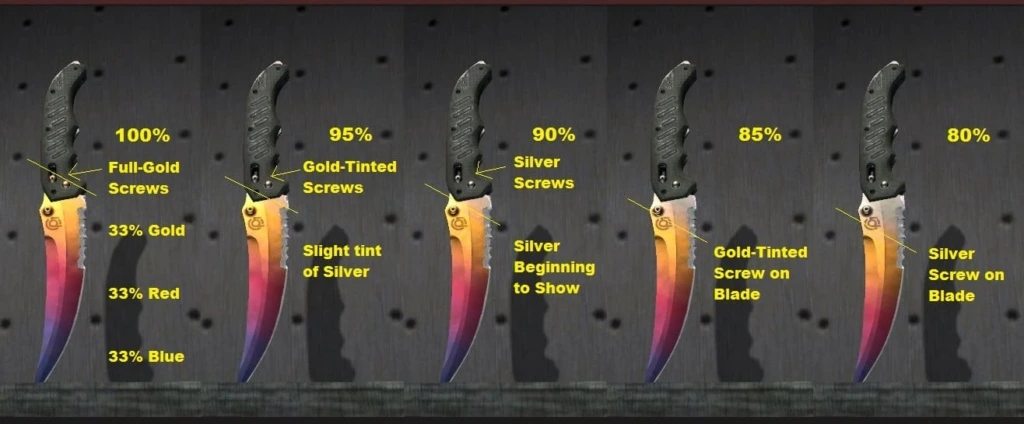 Bayonet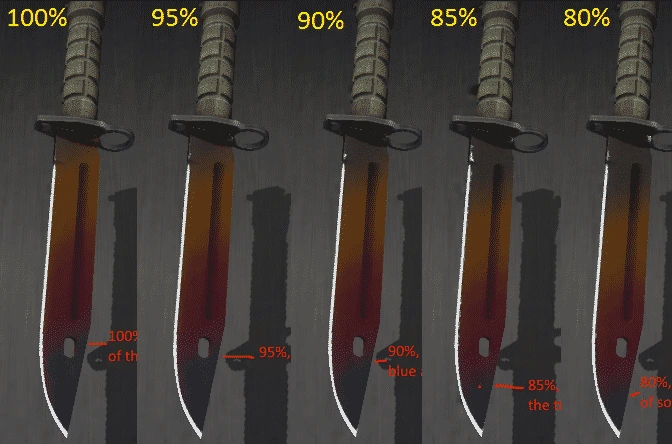 Bowie Knife

You are reading a guide about Fade knives and their patterns.